Fine Balance News
10th September 2016
'

Accumulated Knoledge' EP. Sold Out

.
It's the end of an era as the remaining copies of the 'Accumulated Knoledge' EP have now all been sold. We came across a batch of these records about 3 years ago after 17 years in storage. They were put up for sale on Discogs as well as here at the Fine Balance website and sold out in a matter of a few months.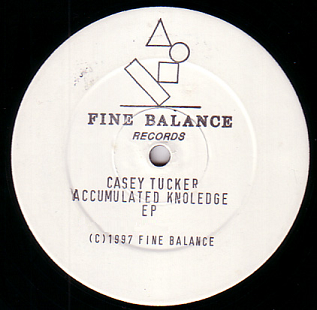 All that remained after that were some faulty copies that had been stored incorrectly and as a consequence had become a slightly warped. However the damage wasn't all that severe so we decided to sell them off at a discounted price.
We sold the final copy last week - so those who were fortunate enough to get a copy can now go and sell them on Discogs for a handsome profit. Just kidding. . . well sort of. ;-)